Product Photography of all Shapes and Sizes
No matter what kind of product you need photographed, we can handle it. From food, to jewelry, to widgets, to commercial manufacturing we have a photography solution for you. Product photography can be done in-studio or on-location at your office, manufacturing site, warehouse, retail store, or restaurant. Generally very large items or large quantities (50+ items) will be done on location while smaller products or batches of only a few items will be done in the studio.
Book a Product Photography Session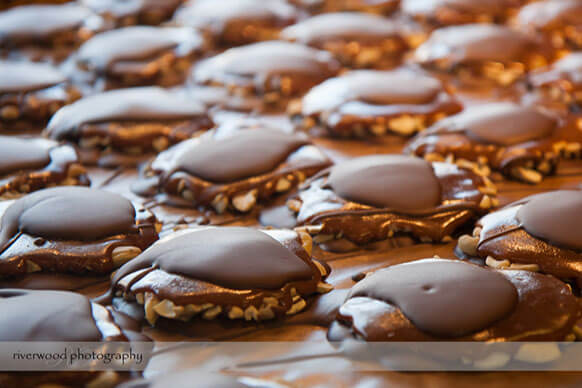 Chocolate Treats
 We are available to photograph almost any types of product. Jewelry, food, commercial or industrial manufacturing, retail displays, and product samples are all commonly used in marketing collateral and web or social media marketing campaigns.
Our Services

Industrial Products
Images of industrial machinery and commercial products for catalogs, websites, and print advertising

Food Photography
Images of food for menus, retail packaging, or other marketing materials.

Jewelry Photography
Specialty photography of jewelry and other very shiny objects for print and web marketing.

Retail Displays
Images of your retail store and other customer areas to show your clients before they arrive at your location

Brochures and Collateral
Images for your marketing collateral, or photography of the final printed material to show off your design.